Regular price
$56.90 SGD
Sale price
$35.60 SGD
Unit price
per
Sale
Sold out
Share
💖 SG Local Seller
💖 Ready Stocks! Next Day Shipping!
💖 Free Local Warranty
✅ Standard/ With Heating Pad Foot Massager:
👉 PAIN RELIEF AND SELF-CARE: This foot, ankle, and leg massager uses a deep-kneading Shiatsu technique to improve blood flow, reduce inflammation, stimulate muscle recovery, provide pain relief, or offer pure and thorough relaxation after a long day.
👉 COMPLETE MASSAGE OF FEET, ANKLES, AND CALVES: Other massagers on the market only provide a basic foot massage, but our massage machine can be positioned with amazing comfort to work the muscles of your feet, ankles, or calves!
👉 LEVELS OF INTENSITY: From gentle to strong, the foot and leg massager offers 3 distinct levels of intensity to suit the tenderness of muscles. Users are encouraged to start at the lowest setting and then adjust accordingly to avoid discomfort.
👉 HEATING PAD (Optional): Heating pad can cover your shoulders/ neck/ legs/ knees for healing therapy. It efficiently heats up for fast pain relief.
✅ Foot Massager
👉Massage area: legs/foot
👉Product color: gold
👉Rated voltage: 12V
👉Rated power: 24W
👉Working time: 15min
👉Massage principle: hot compress, kneading
✅ Yyiyang Foot Massager: (Depth of the massager is around 26cm)
👉 Shiatsu Deep Massage
👉 Air Compression
👉 Rolling
👉 Scraping
👉 Vibration
👉 Kneading Massage with Airbag Pressure
👉 Heating Function
👉 Heel Scraping & Shiatsu Therapy
👉 Electric Vibration
👉 3 Levels Air Pressure Strength
👉 360° Full-Coverage
👉 Deep Muscle Massage, like a professional massagist hand
👉 Removable & Washable Fabric Foot Sleeves
👉 Wireless Remote controller
👉 Color: Brown
🙋‍♀️Benefits from Foot Massage
- Improve your blood circulation, helps relieve pain from plantar fasciitis, chronic pain, muscle tension, neuropathy; reduce your fatigue and stress when after a long day of standing up and walking around; help improve your sleep quality as well.
- Shiatsu Deep Massage & Air Compression- 6 types of massage: Deep Kneading, Air Compression, Rolling, Scraping, Vibrating and Heat Functions; Enjoyable scraping massage in full-coverage and deep muscle massage, like a professional massagist hands
- 3 levels intensities and vibrations; 2 levels heats. You can select or customize the best working level according to your personal preference.
 - built-in infrared heat therapy radiates gentle warmth for soothing and relaxing to your feet.
*Warranty terms under FAQ
View full details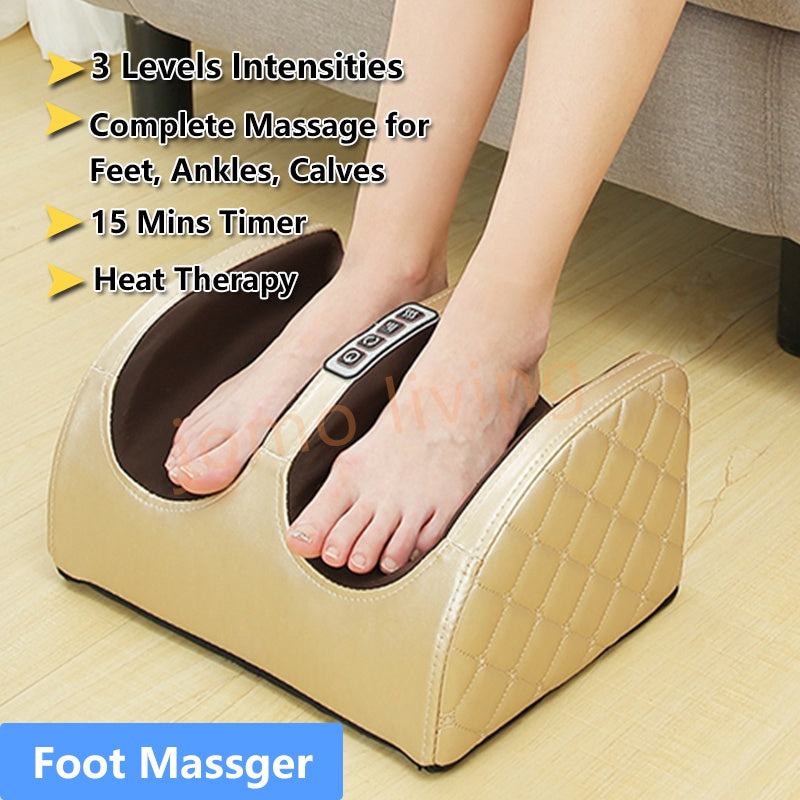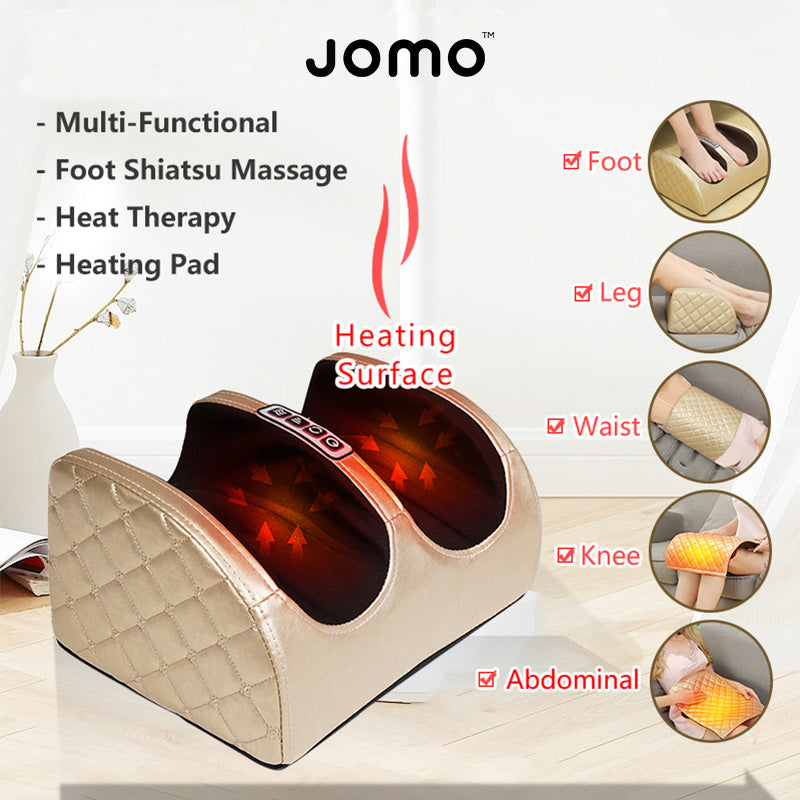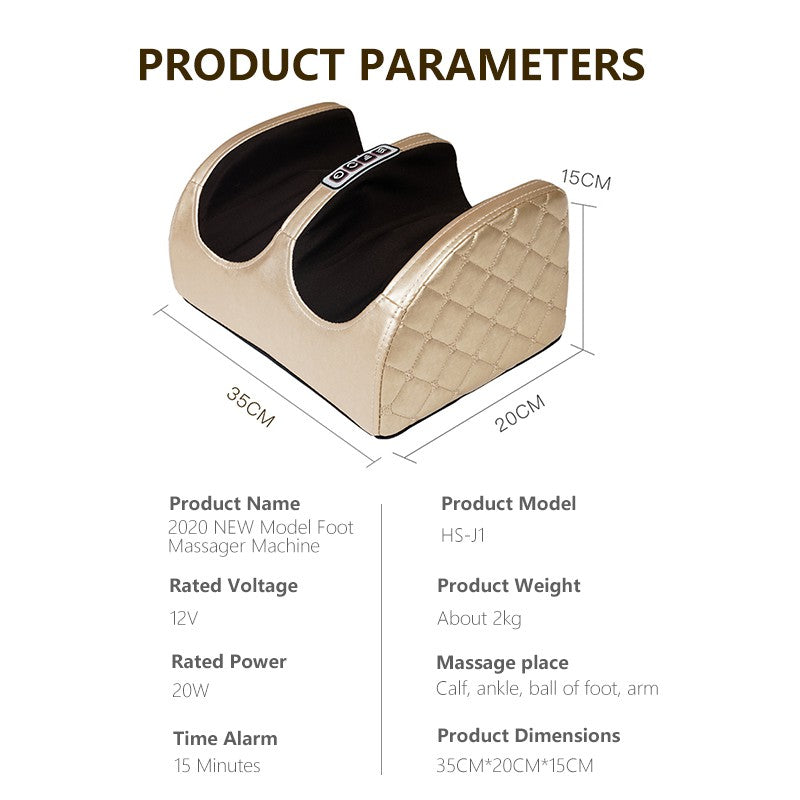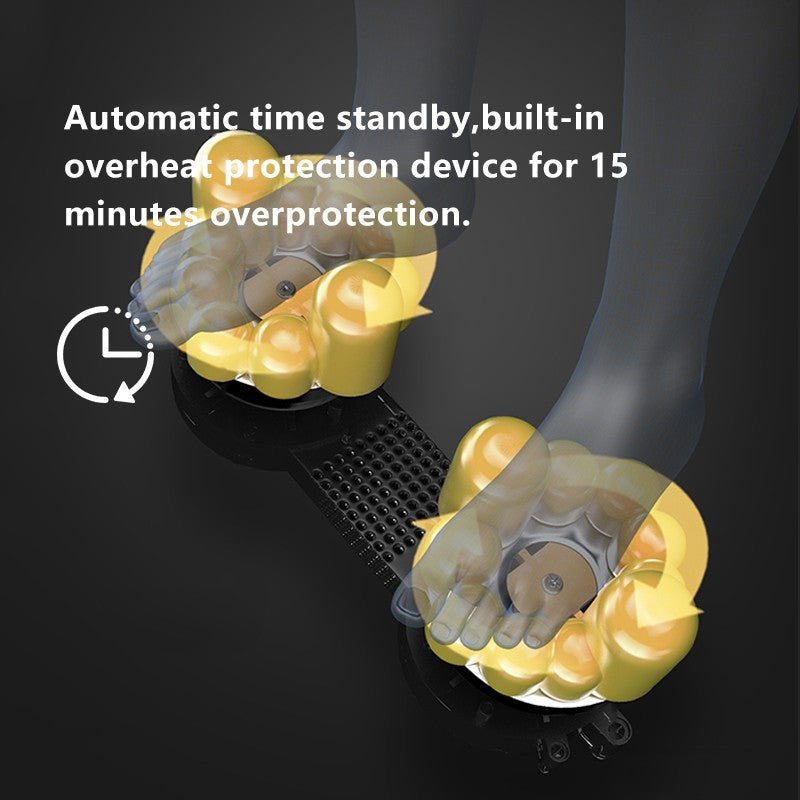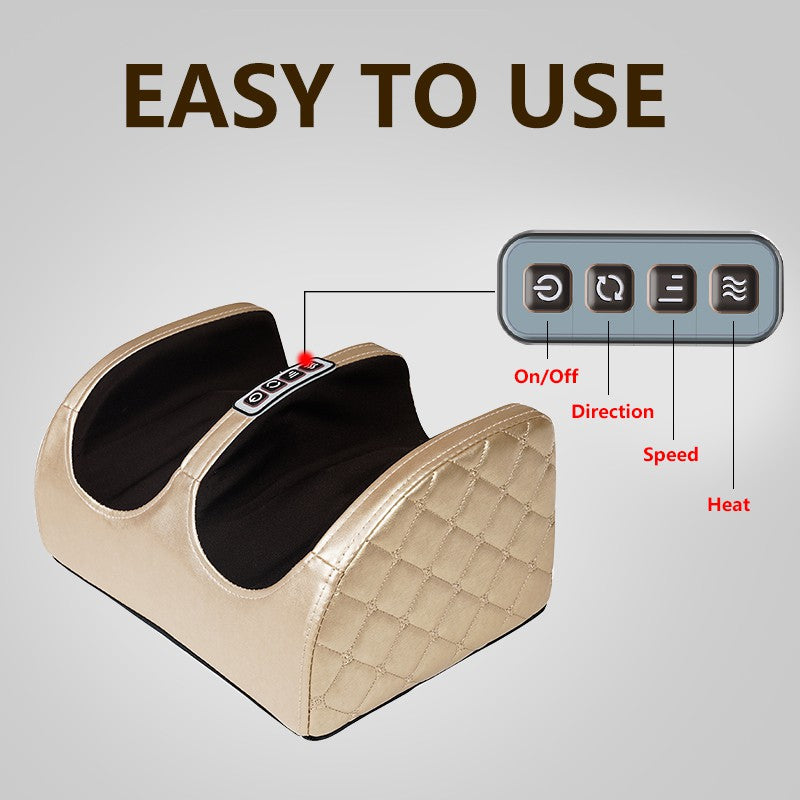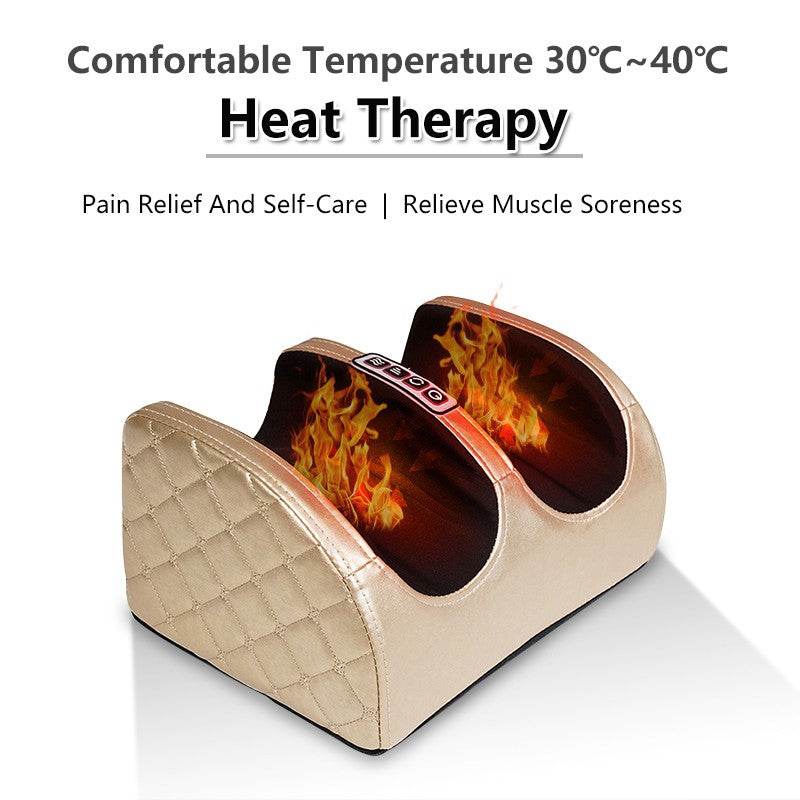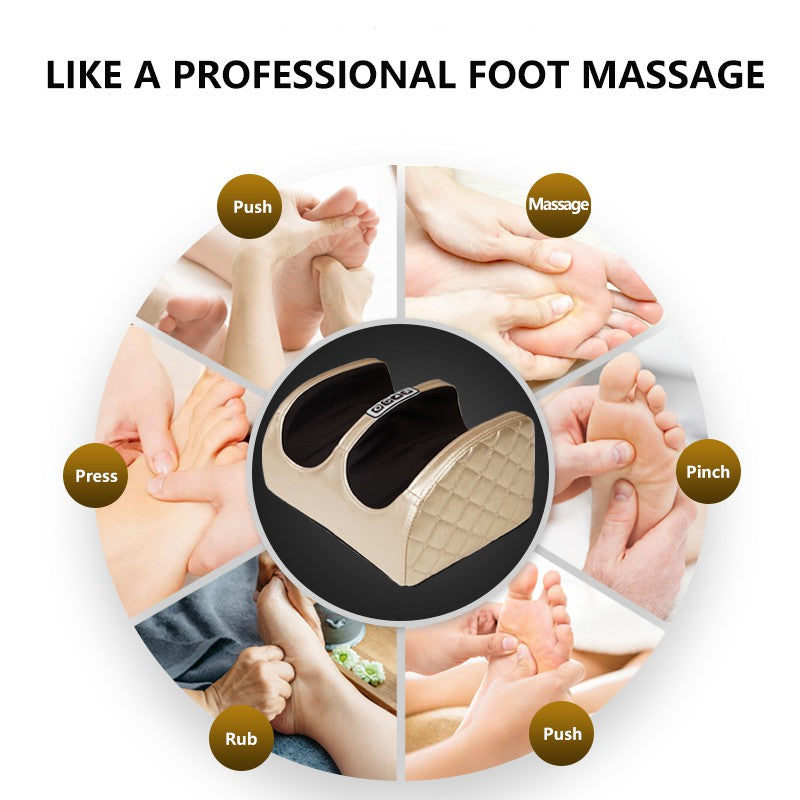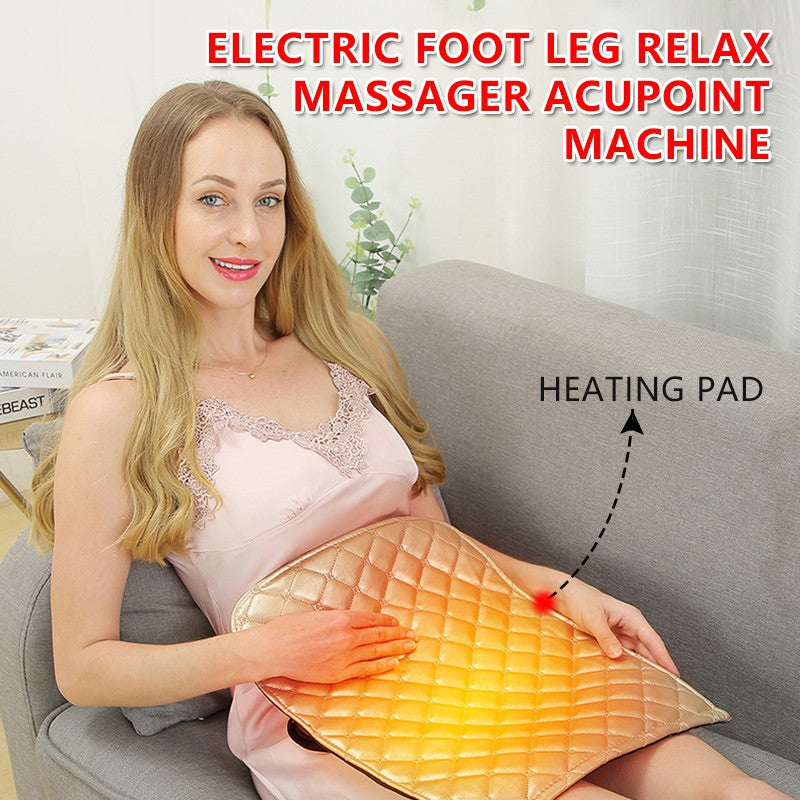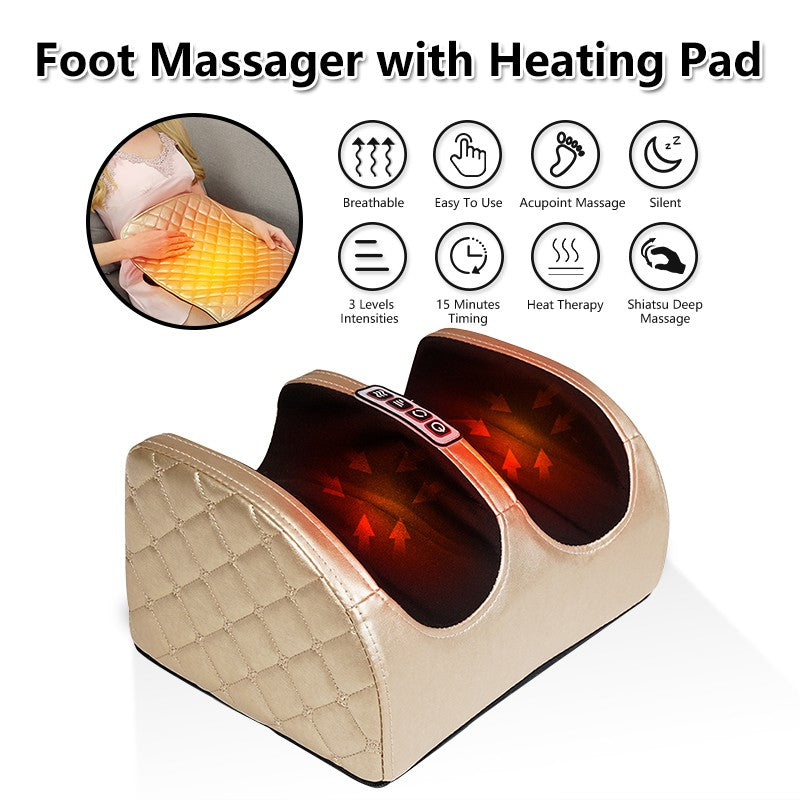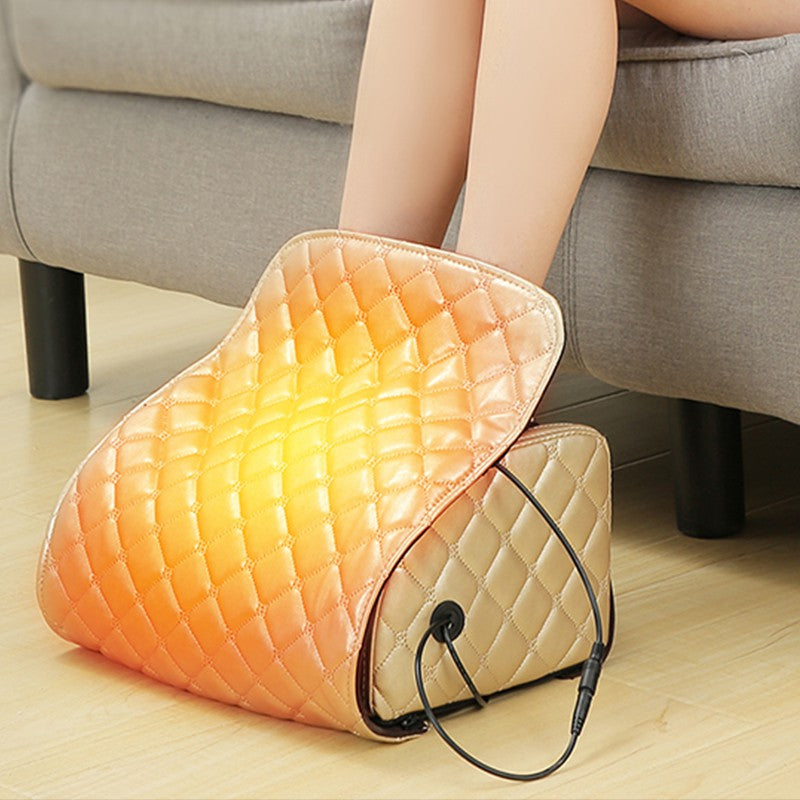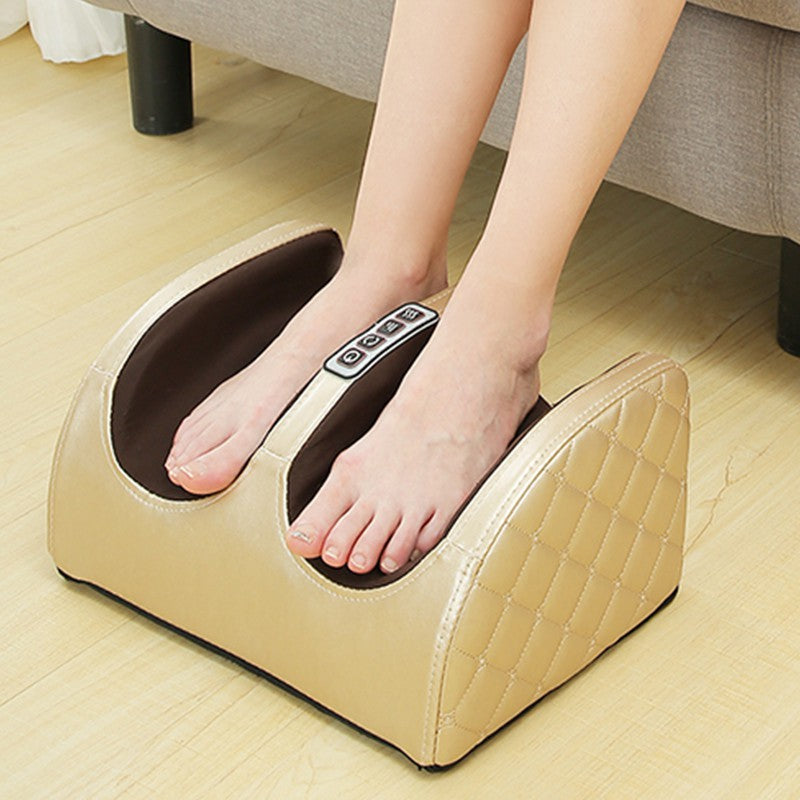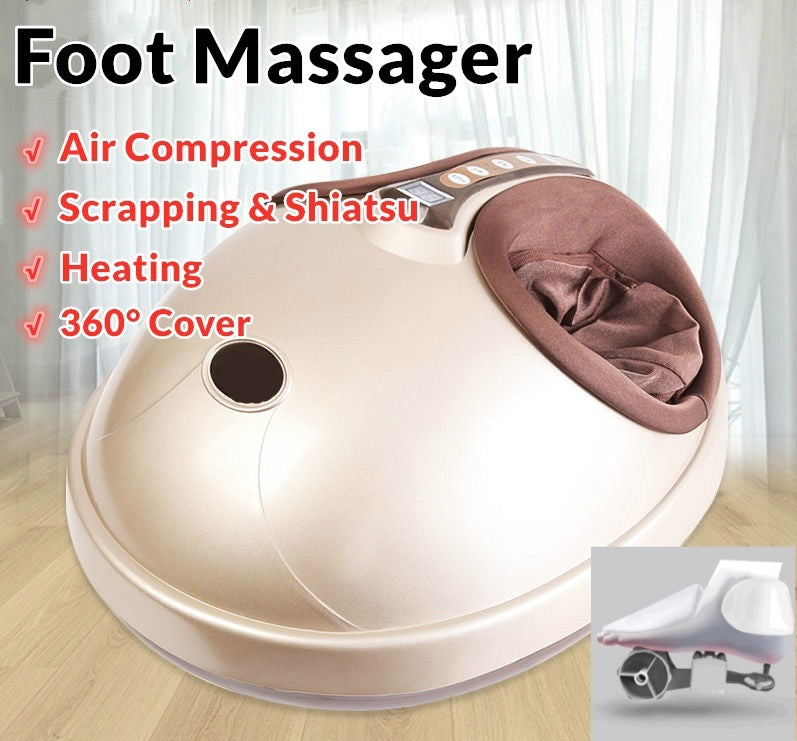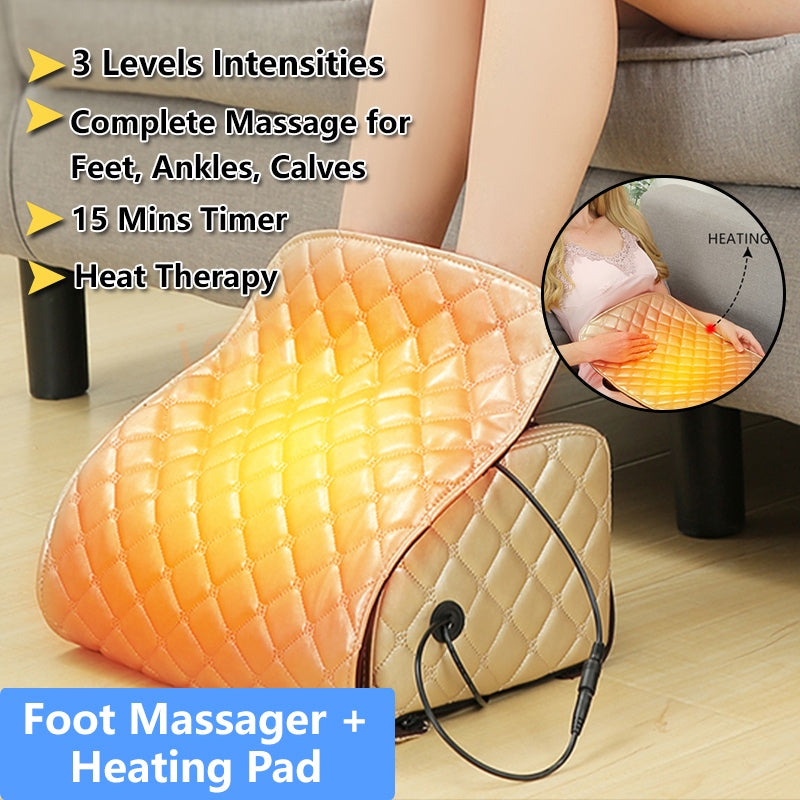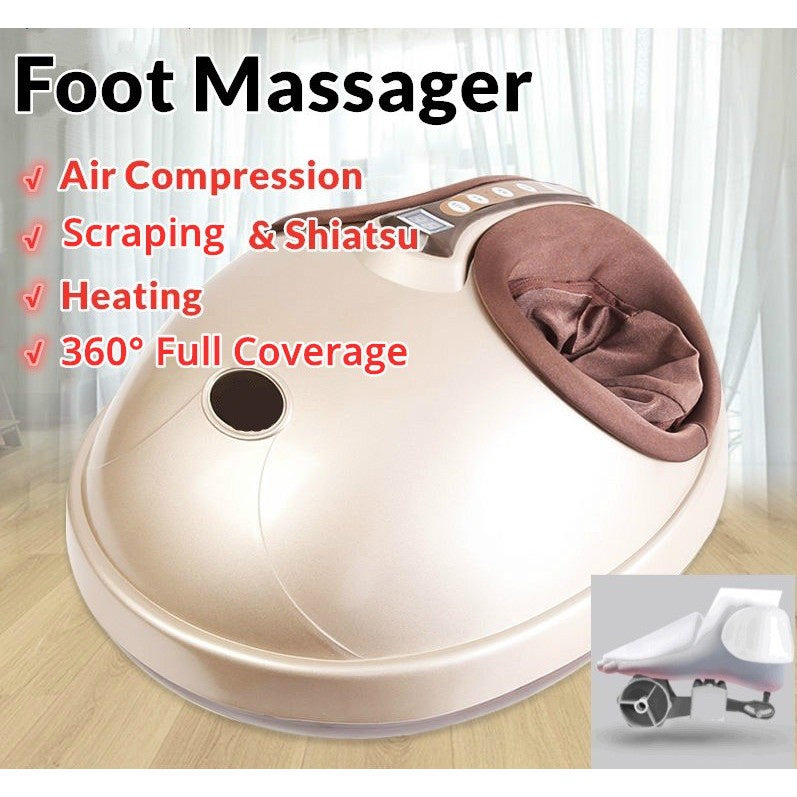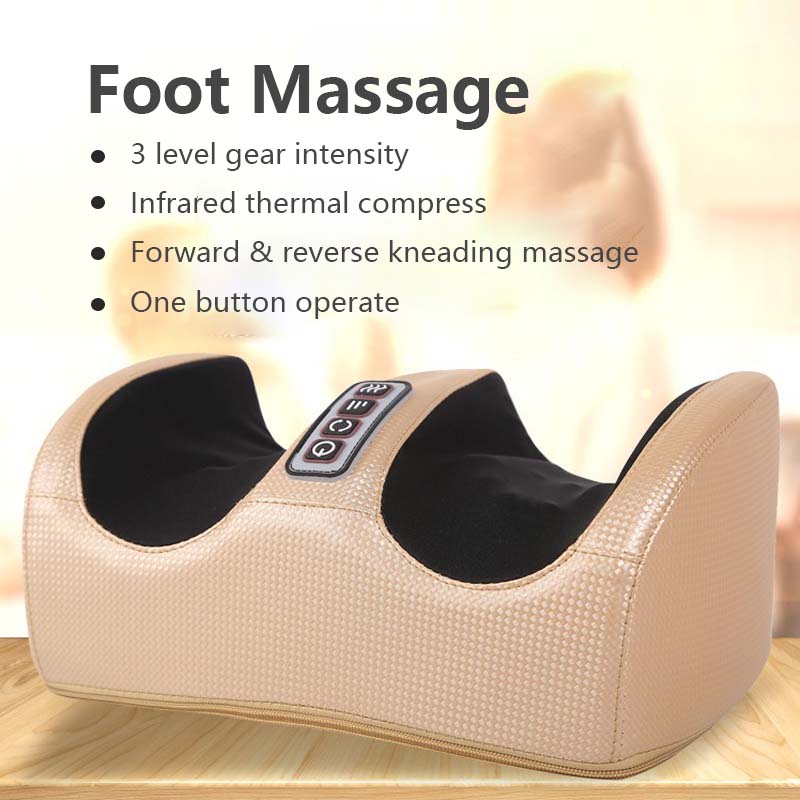 Shipping

Share the details of your shipping policy.

Returns

Share the details of your return policy.