Regular price
$23.90 SGD
Sale price
$4.98 SGD
Unit price
per
Sale
Sold out
Share
💖Local Seller! Fast Shipping!
💖 Best-Selling High-Quality Wireless Electric Sanitizer Sprayer Disinfects Blue Light Nano Spray!
💖 FREE local warranty for 1 Year*
✅ K5 Disinfection Nano Spray Gun
👉 Color: White/Pink
👉 Type: Wireless (Rechargeable)
👉 Size: 223*192*65mm
👉 Weight: 650 grams
👉 Working voltage: DC3.7V
👉 Current: 15W
👉 Bottle volume: 380ml
👉 Battery capacity: 2000mAh
👉 Charging voltage: DC5V/1A
✅ Specifications:
👉 Nano spray gun, sterilization at room temperature, very fine water mist, no residue
👉 Using dual-core processor, independent boost charging technology, powerful performance, long-lasting stability
👉 Achieve nano-level atomization output, custom-made high-pressure air pumps, and siphon atomization nozzles above 5000 rpm
👉 The spraying distance can be up to 1.5 meters, and it can be sprayed directly on the surface of the human body, fabrics, home appliances, and other objects
👉 Evenly cover no dead corners, easy to clean and thoroughly
👉 As daily environmental sanitation and disinfection, it can also replace indoor humidifiers, aromatherapy machines, water replenishers, watering devices, etc.
🔥 NEW MODEL (K6x) Specifications:(Orange-Nanospray)
👉 Size: 22.3*19.2*6.5CM
👉 Battery capacity: 2600mAh (*Blue Color > 2000mAh)
👉 Bottle volume: 380ml
👉 Suitable for various disinfection solution
👉 Nano Atomization
👉 Weight: 650g
👉 Current: 15W
👉 Usage Time: It last ± 1 hour on a charge
👉 USB Charging
👉 Working method: Blue light sterilization, nanospray
We recommend the following steps for after care of ALL our spray guns:
1. Transfer out remaining sanitizer in the spray bottle
2. Fill the bottle with plain water
3. Screw the bottle back and run the machine to clear the tubings within
This will avoid any sanitizer residue within the gun & prevent rusting within the machine, pro longing the life.
🔥 Disinfection 100pcs/1 bottle (Not Included with Spray Gun - Must Add On!)
👉 Ingredients: Chlorine dioxide
👉Weight: 100g
👉 1 bottle of 100 tablets
👉 How to use:
✨ 1 ( tablets ) : 500 ( ml water ) & wait few minutes
✨ Below 1000ml put 1 tablet
✅ NON-ALCOHOL Water-Based Disinfectant Cleaner 5L:
👉 Disinfect Hand-Foot-Mouth Disease (HFMD)
👉 It is included in NEA's of Household Disinfectants List as effective.
👉 0% alcohol
👉 0.05% benzalkonium chloride
☘️eucalyptus fragrance
👉 5 Litre Disinfectant Cleaner
✅ Funnel:
🌿 20 years durable & -20°C to 150°C heat-resistant BPA-free silicone material.
🌿 You can even boil it in hot boiling water!
🌿 Food safe, non-toxic, & food grade, it is odorless when washed with warm water & soap before use.
🌸 Colors Available: Green, Purple, Orange, Red
View full details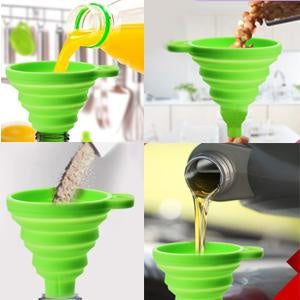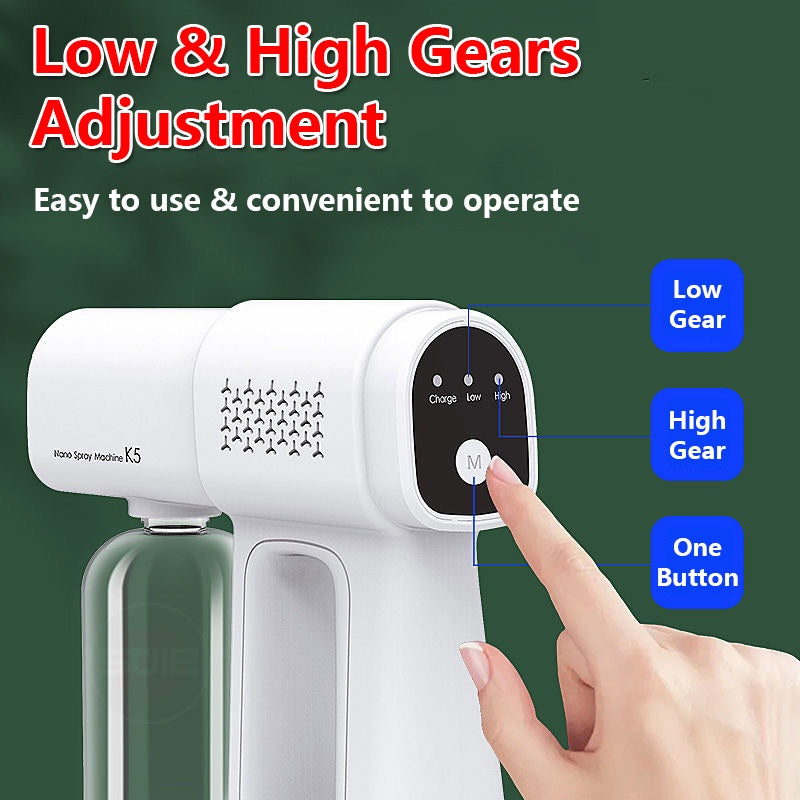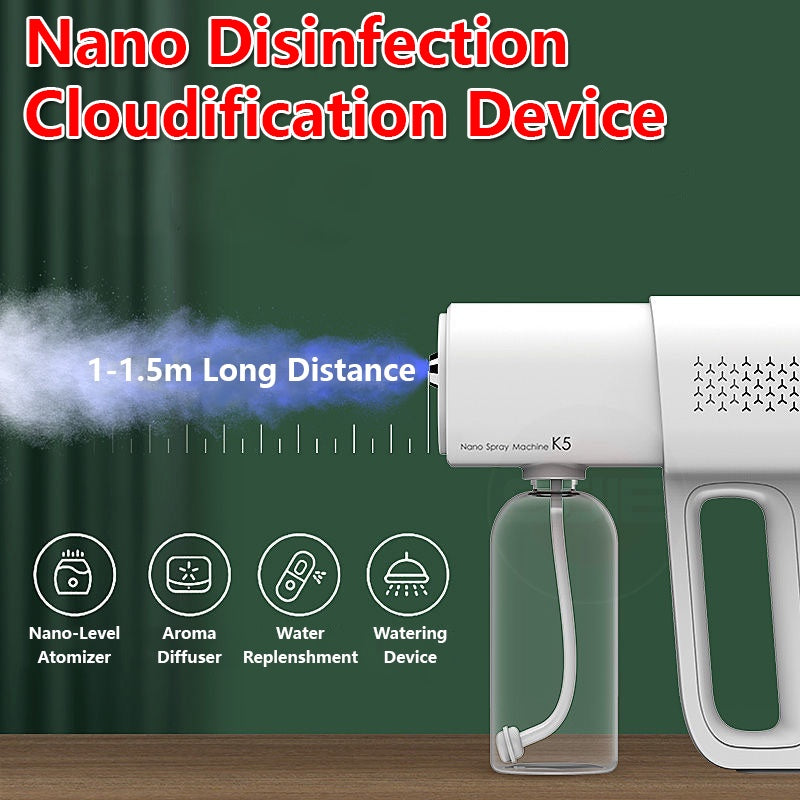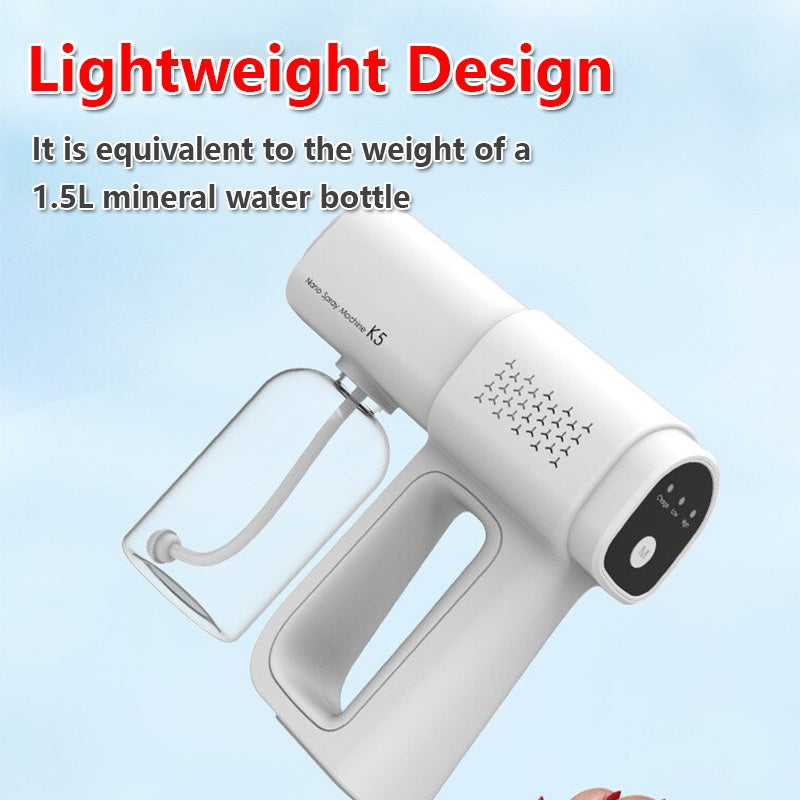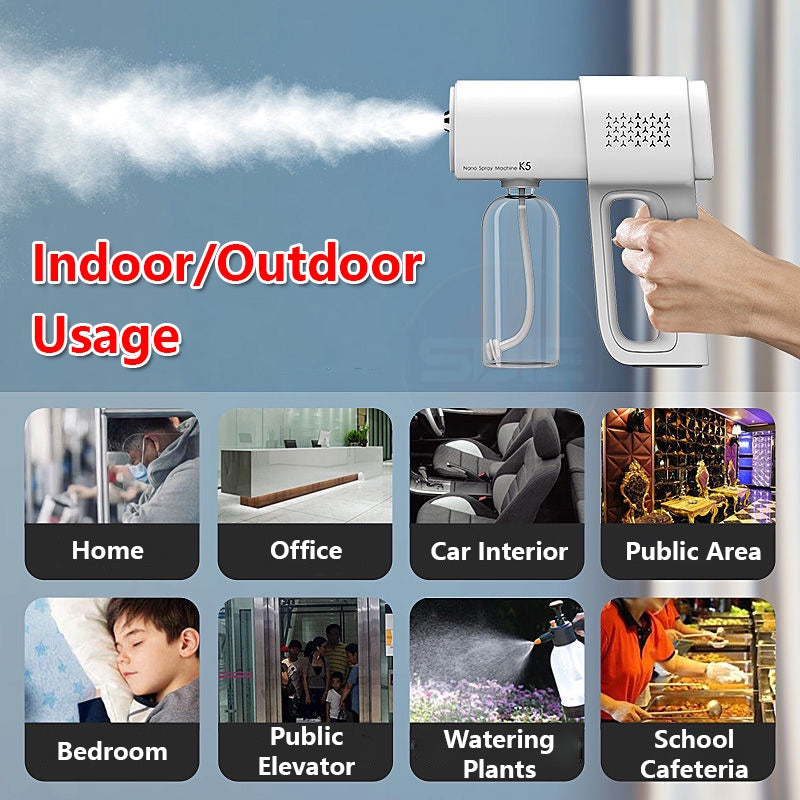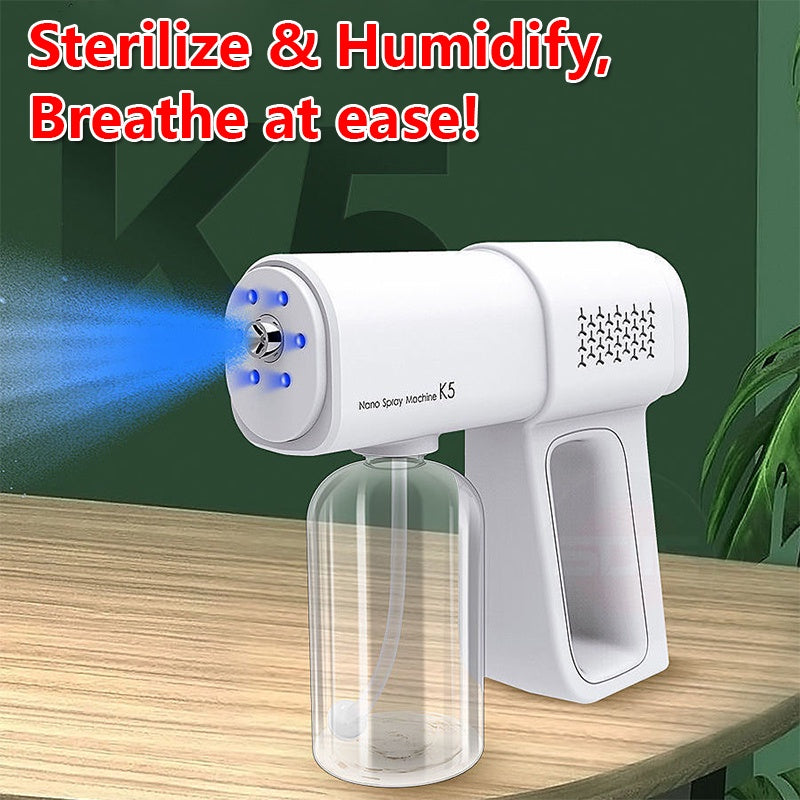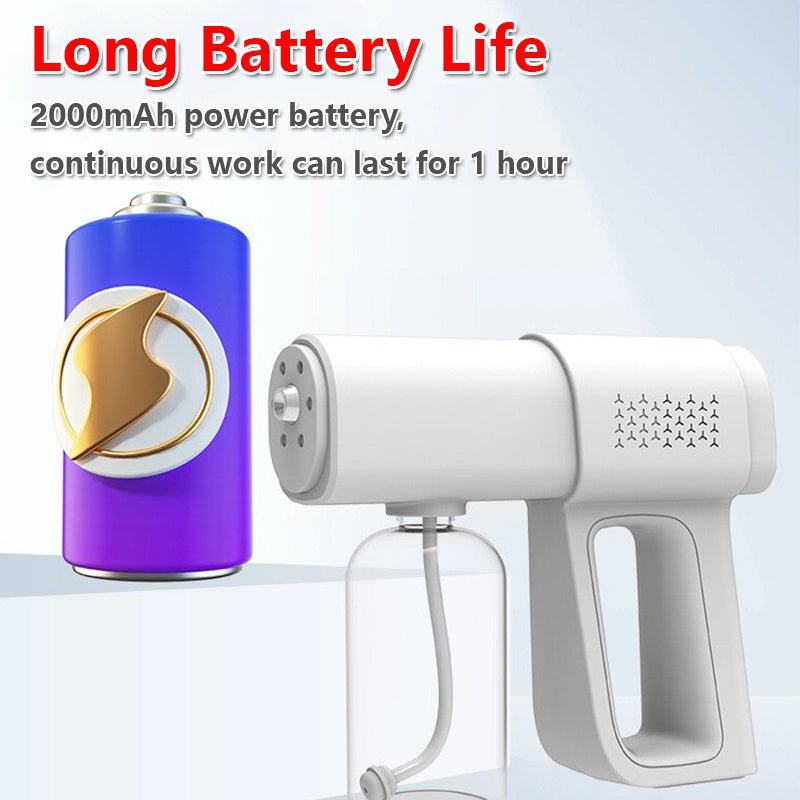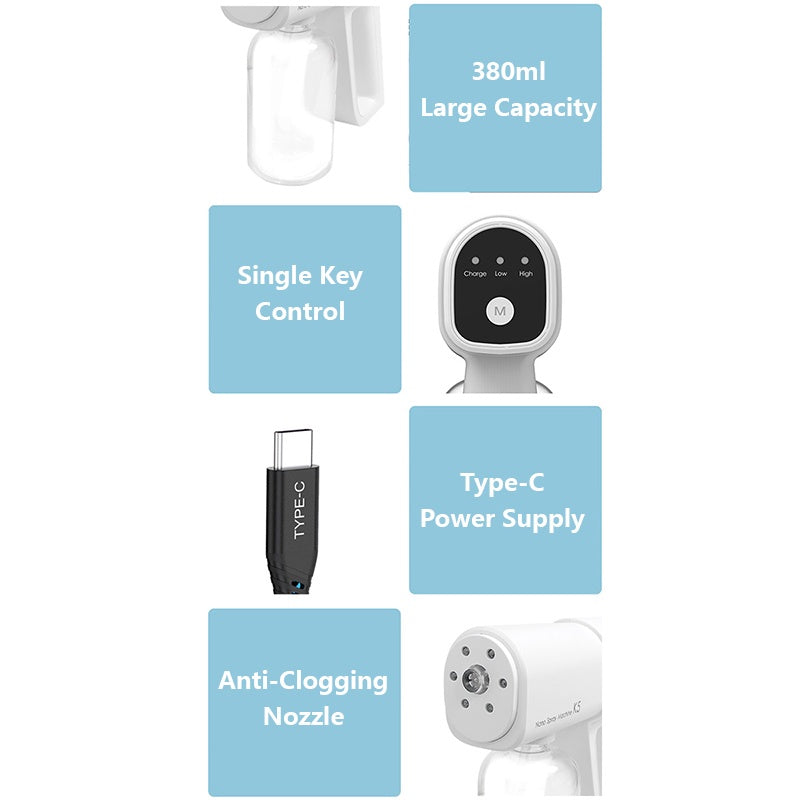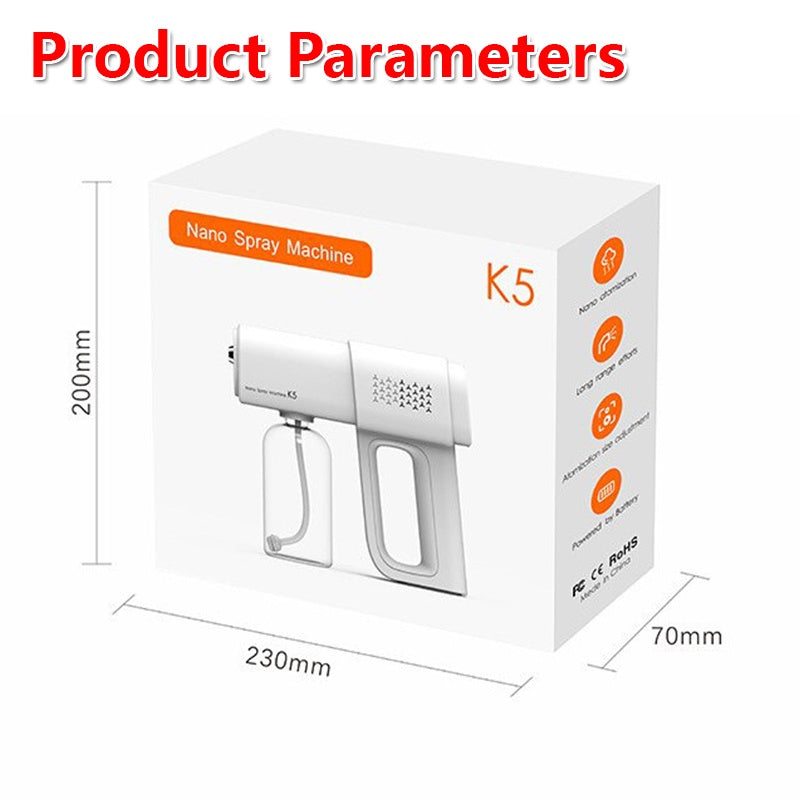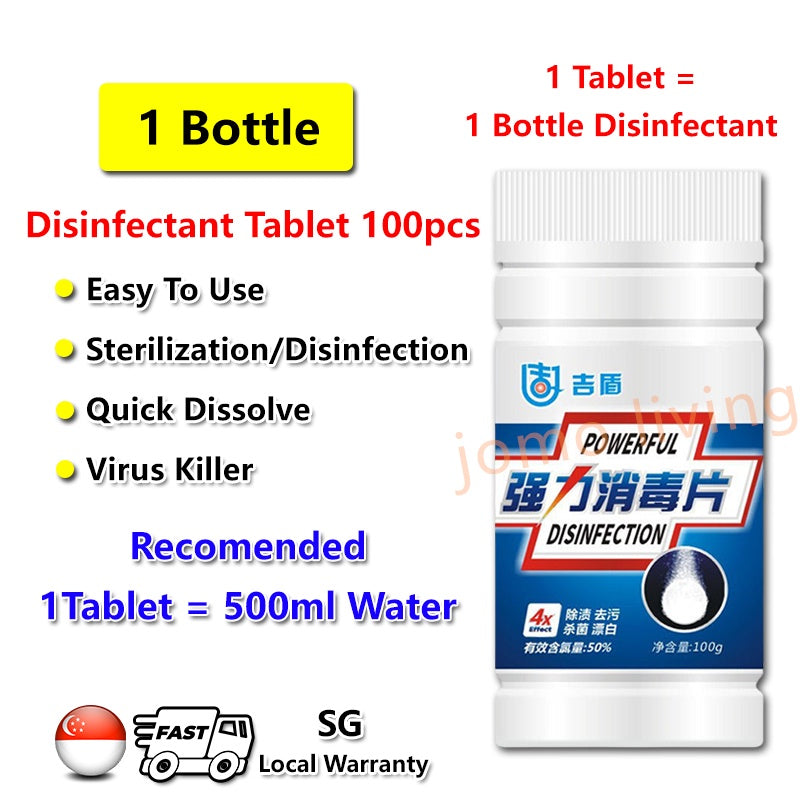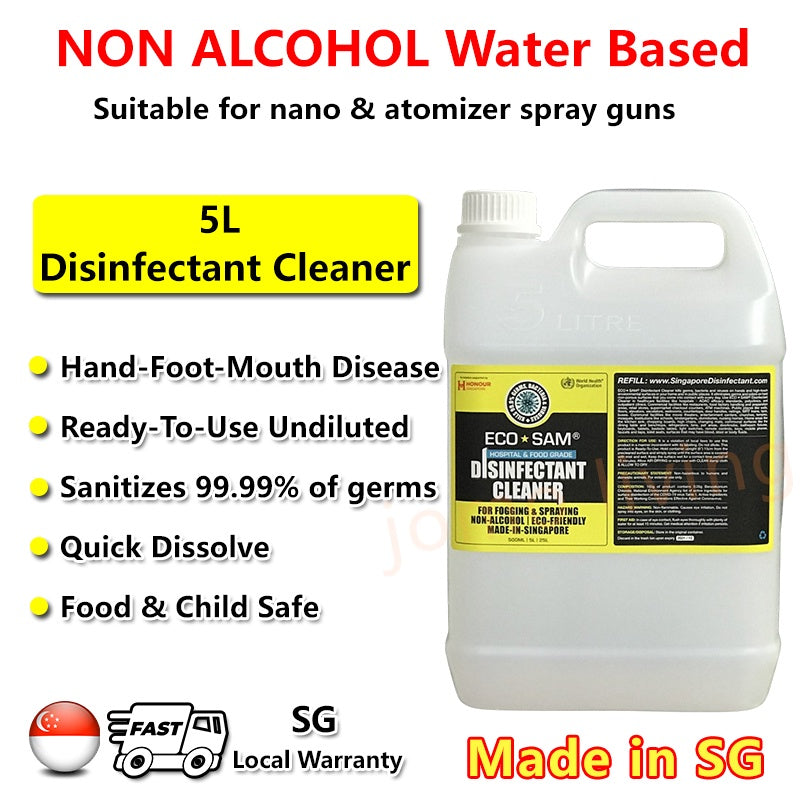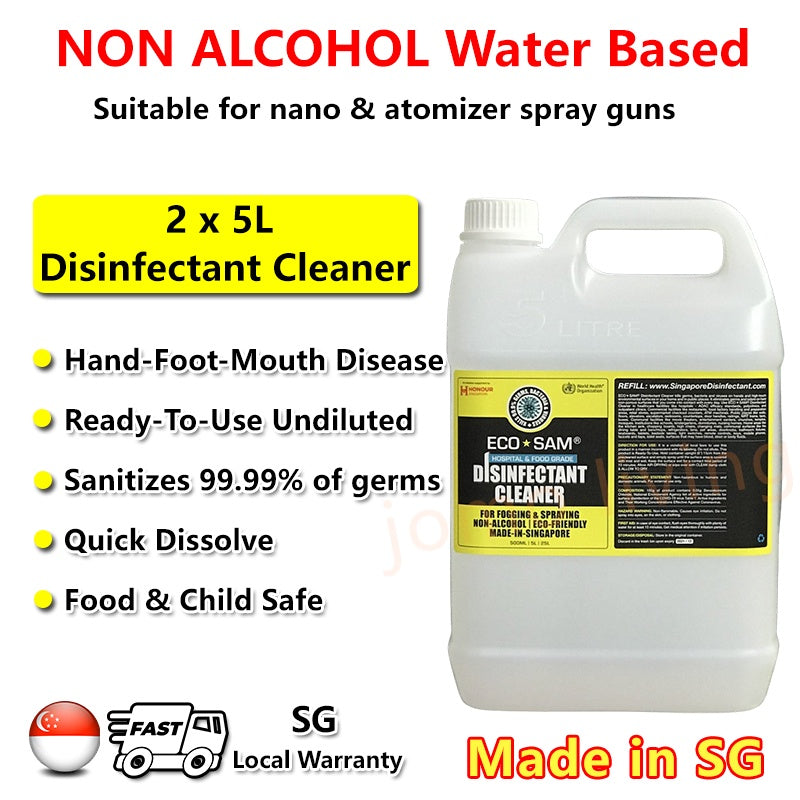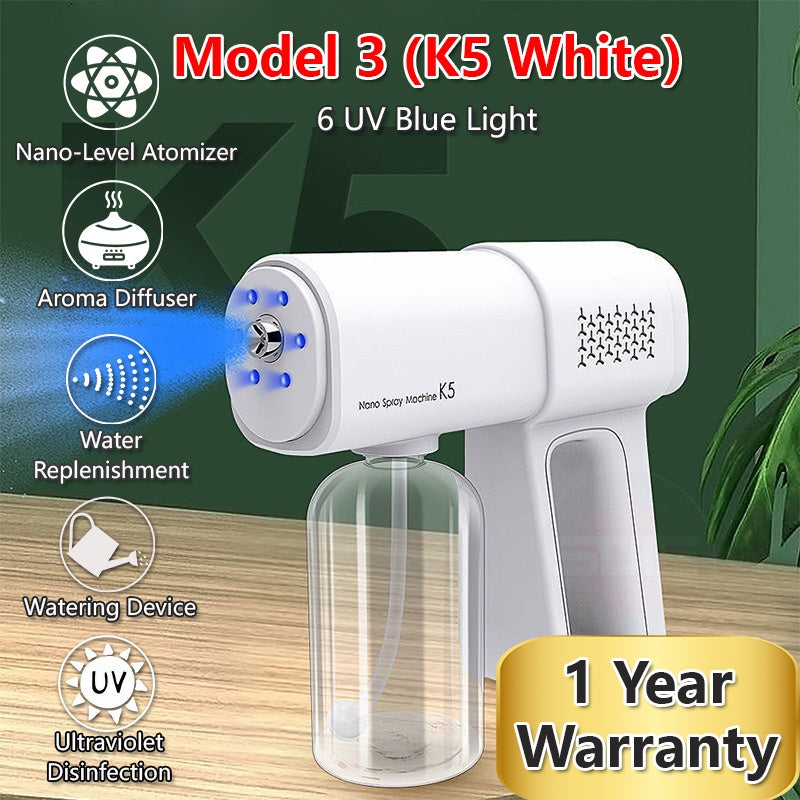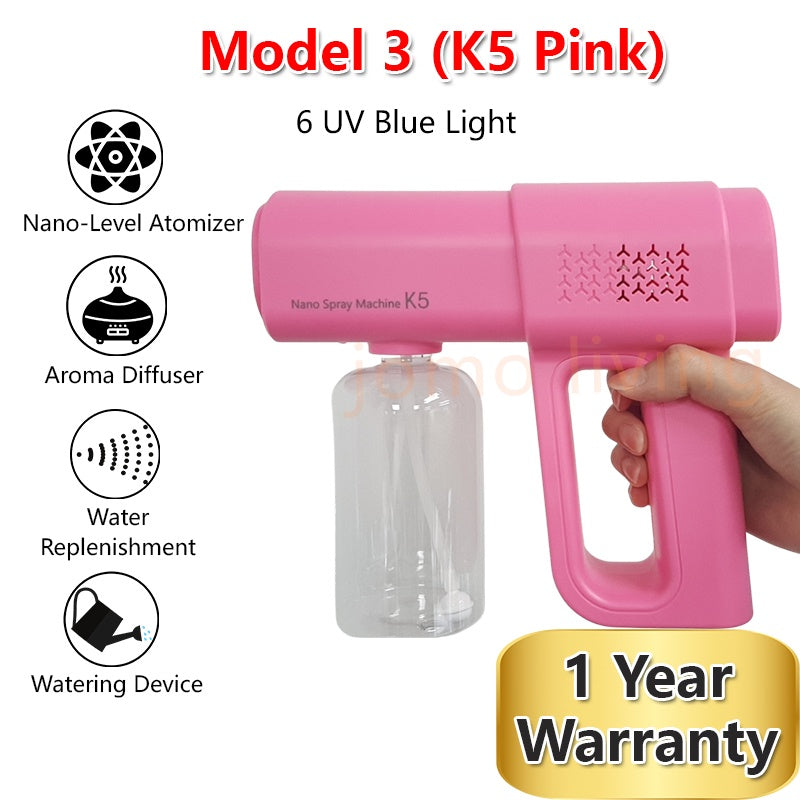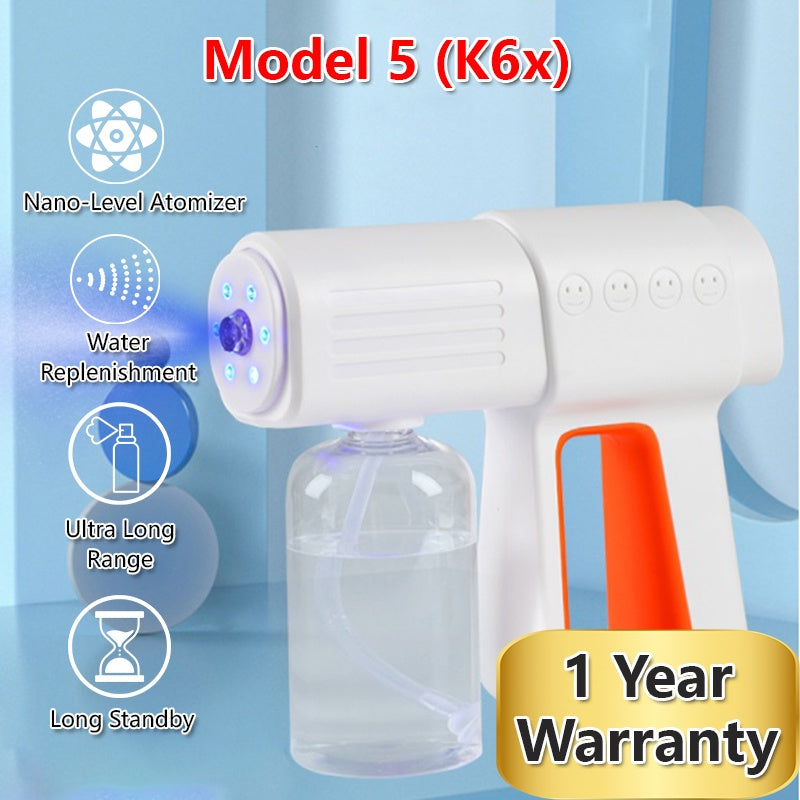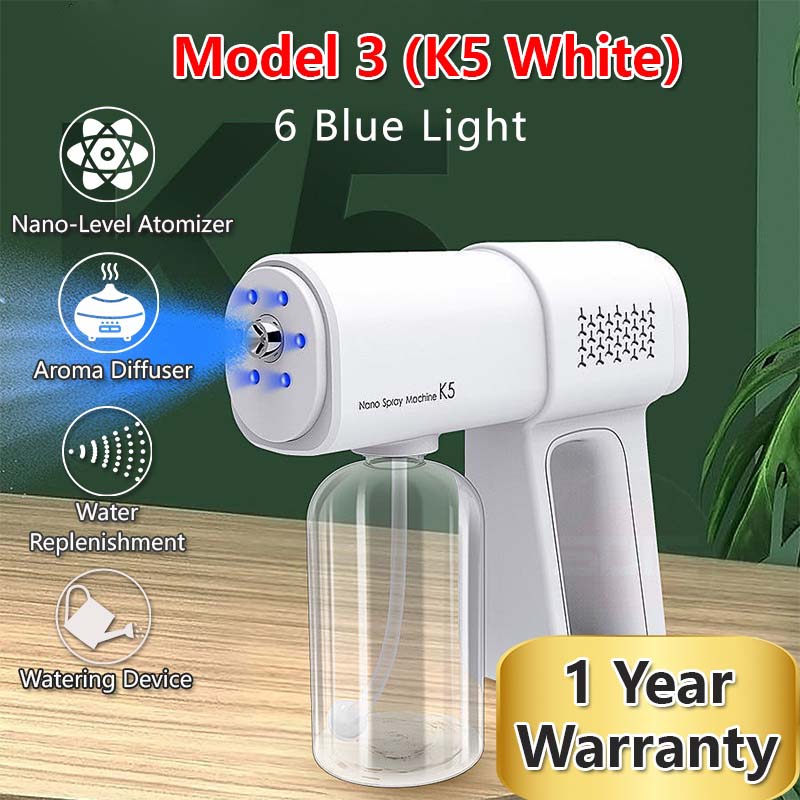 Shipping

Share the details of your shipping policy.

Returns

Share the details of your return policy.